Reflections at the End of the IDEL11 Course
Fri, 02 Dec 2011 11:26:03 GMT
http://holyroodpark.net/atate/weblog/6952.html
It has been a fascinating experience joining in and seeing things as a student. Going through the EUCLID application process was also useful to do. I had a few glitches but the support to sort them out worked very well indeed and was very quick. I really had to get references and degree certificate copies to support my application. I then realized that even as a University of Edinburgh staff member I needed to apply for a grant to pay my fees.. times have changed. Its also fun to have a student card again after 40 years. I had longer hair in those days.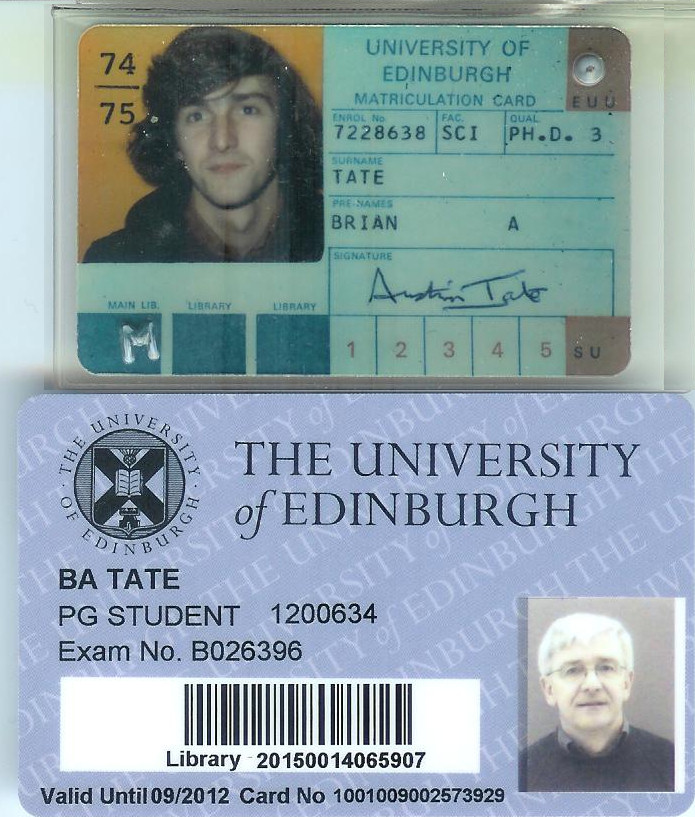 Becoming a learner again with directed reading lists after so long setting my own research reading agenda was enlightening. It took me quite some time to settle down to get on top of the volume of reading involved.. though I am on three courses this first Semester which did not help. But once I had some target artifacts to produce and themes in mind, my usual more applied focus kicked in and the readings became much more interesting.
The IDEL11 and Digital Cultures courses have allowed me to be introduced to and use a very wide variety of educational technology, or collaborative social media in an educational setting. This has been very useful indeed as my research focus is on the use of social media to support rich collaboration in communities such as for emergency responders. The tools used are similar, and the communities have exercise and training needs that are educational in nature. When I look back over the course period and think of how many tools and variants I have used it is astonishing. My blog shows the breadth of involvement with many of them, and the depth with a few such as the Moodle open source Virtual Learning Environment.
The in depth look at Moodle 2.x via mounting and administering a Moodle site was interesting, and is now in use by people in Informatics, Education , a PhD student looking at intelligent learning environments, and the person responsible for VLE discussion at Science and Engineering College level. This is useful early access and experience given the likely adoption of Moodle for distance learning support in the University.
My research interest in collaboration for training and exercise support for communities involved in emergency response was mainly supported by readings undertaken on the Understanding Learning in On-line Environments (UOL11) course and I have chosen to do my essay on that course in an area of scenario-based education and the psychological studies on "the Power of Stories" which is helping me achieve a deeper understanding of some of the reasons why simulation-based training can work so well in some intrinsically motivated communities.
This has been a most interesting course and experience, and I am very grateful for all the enthusiasm and support offered by Christine Sinclair my tutor, the other tutors on IDEL11, and the great level of interaction by all I have worked with on the MSc in e-Learning modules to date.
Keywords: IDEL11